LIFESTYLE
Make Loupe a part of your daily life.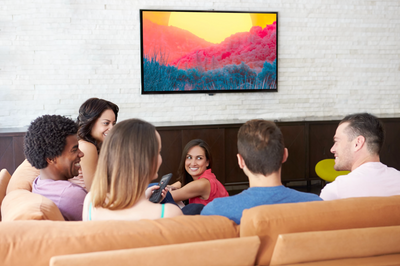 ENTERTAINMENT
Add beautiful imagery and ambience to your family game nights, delightful dinner parties, and friend-filled happy hours.
WELLNESS & TRANQUILITY
Create a peaceful environment in your home, work environment, yoga studio or waiting room in a medical facility.
HOME INTERIOR
Compliment your home decor using only your tv, by streaming Loupe by color, theme or artist.
IN-HOME ART EXHIBIT
Hanging with a potential buyer or just friends, who wants to see your art? Turn any tv into a pop-up art exhibit anywhere!